Complete Adventures of Curious George
Both ds love these stories. These are the 7 original stories written and illustrated by the Reys. The language and structure are accessible to 3 year olds and the illustrations are bold and cheery. Each story is a bit longer than your typical picture book, but George's adventures and misdeeds keep my kids attention span. I highly recommend for your own preschool library.

A Treasury of Curious George and The New Adventures of Curious George
While an adult may notice differences between these newer stories and the ones by the Reys, these stories are still very enjoyable and well liked by my kids. These are nice sized books for reading with 2 boys.
Beatrix Potter: The Complete Tales
No kids library would be complete without this collection. It contains all of Beatrix Potter's 21 unabridged stories and 2 books of rhymes. My 3.5 yo ds really loves these stories. My 2 yo is really only stuck on Peter Rabbit. He loves saying Mr. McGregor as dramatically as he can. Beware though, this version is big (400 pages) and heavy (4 lbs). I was so blessed that the people who owned my house before us left us this
boxed set
of individual books behind. My boys love looking through these books on their own and they are great for holding. However, the boxed set is very expensive, even used.
Thomas the Tank Engine: The Complete Collection
This book contains all 26 of the original Thomas stories. My 3.5 yo loves these stories. Like Beatrix Potter, the language is more complex and the text longer than what you might typically see in children's picture books, but the subject matter will help keep kids engaged while expanding their vocabulary. But beware, this book is also a beast to hold during bedtime reading.
Three Tales of My Father's Dragon
This book contains all three of the My Father's Dragon books. This was the first "real" chapter book I have read aloud to my son. He really enjoyed the first book and often asked to read more than one chapter. The second book, "Elmer and the Dragon", we kind of fizzled out on. But I think in a little while he'll really enjoy finishing this series.
The Jamie and Angus Stories, Jamie and Angus Together and Jamie and Angus Forever
This is my son's current obsession. These are adorable books about a boy and his stuffed animal. Great for transitioning to books with more text than pictures (pictures are beautiful pencil sketches). I highly recommend these books for your library.
Winnie the Pooh Deluxe Gift Box
includes: Winnie the Pooh, House at Pooh Corner, NowWe Are Six, When We Were Very Young and Return to Hundred Acre Wood
Another Must Read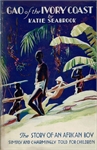 Billy and Blaze Series
Series of books about a young boy, his horse and their many adventures. Series of 8 books (3 are out of print). Wonderful stories with exquisite illustrations.
Nate the Great
Funny stories about a boy solving important neighborhood mysteries. Lots of books in this series.
Breathtaking color illustrations complement the delightful stories of a country vet.
A Bear Called Paddington
Classic Fairy Tales by Scott Gustafson